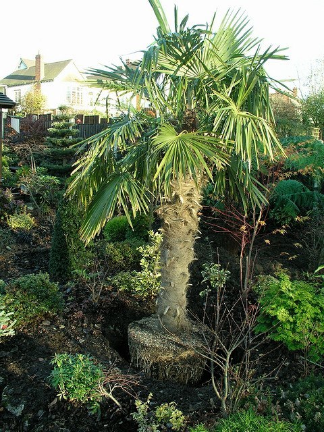 New home for Trachycarpus fortunei (Chusan Palm, or Chinese Windmill Palm).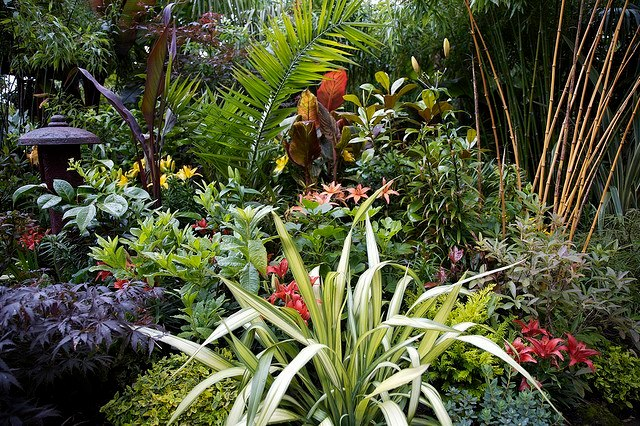 Jungle Summer. In the foreground is a New Zealand Flax.
© All Rights Reserved
Please do not download our photo images from this website to use for publication or any commercial reason without our permission.

Images may not be copied, reproduced, published or distributed in any medium without the expressed written permission of the copyright holder.