Marie and Tony's story
2005-now
Achievements and the garden now
Mainly we have chosen plants that are well suited to our soil and are hardy enough to withstand unpredictable cold winters. The garden has colourful foliage throughout the year, and flowers from early January through to December.
In winter, the red juvenile leaves of photinia 'Red Robin', red oriental ornaments and red stems of acer palmatum 'Sango-kaku' contrast with the blue and yellow conifers and the yellow of several aucubas and ilex 'Golden King'. Tree barks, including acer griseum, snake bark maples and serrula, give winter interest. A carpet of cyclamen coum accentuates the white bark of the multi-stemmed Betula Jacquemontii. Lighting in the trees creates a magical atmosphere, especially when plants are draped in snow. Late winter flowers include cyclamen, snowdrops, aconites, hellebores and early camellias.
In early spring, flowers include camellias, Tête-à-Tête daffodils, crocus and scilla, followed in April by erythroniums and tulips. In May azaleas provide a stunning display together with the new growth of conifers and acers. Other May flowers include anemone blande and muscari. Colour continues in June with foxgloves, aliums and lilies of various sorts.
In summer acers and evergreens provide the backdrop to display the riot of colour in the upper garden from begonia flowers. The perennials in the middle and lower garden include aliums, agapanthus, crocosmia, phlox, paniculata thalictrum and oriental lilies.
Autumn starts with the rich red colour of the Virginia creeper. This is quickly followed by the intense colour changes especially in the acers and azaleas. By late autumn the Japanese acer leaves have become vibrant with scarlet and gold colours and they serve as "autumn flowers".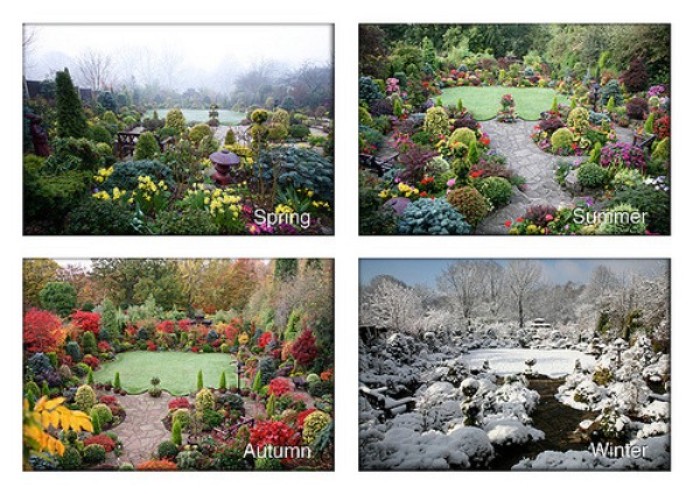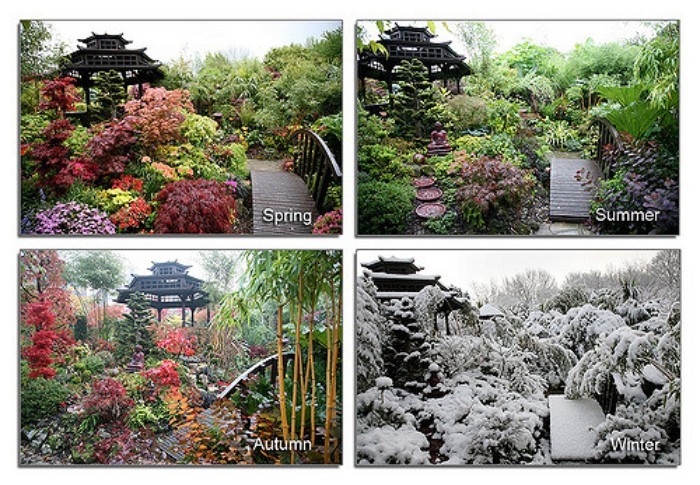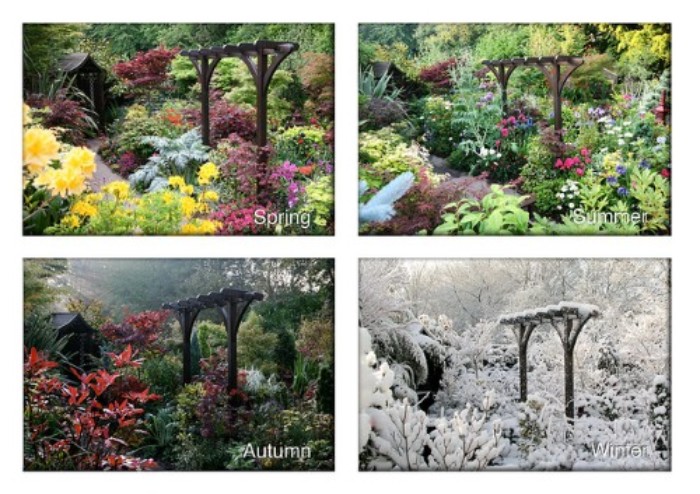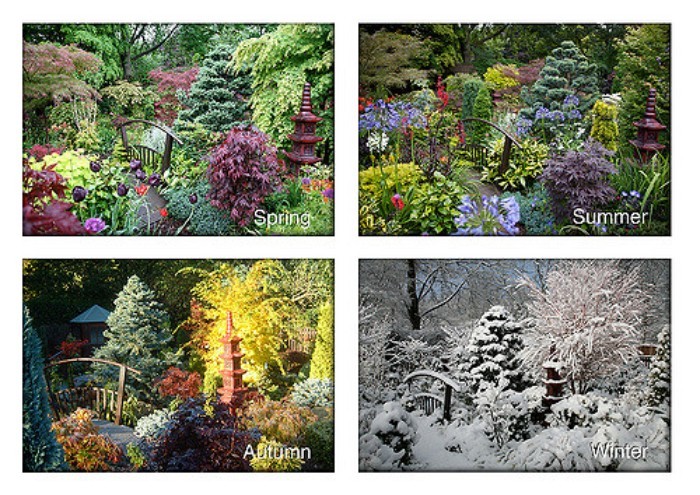 Lower garden
Some of our achievements
We didn't start out with the idea of developing a garden that would eventually receive considerable local, national and international interest and feature in several UK television programmes.
Or that we would welcome over 14,000 visitors from 43 countries and raise over £46,500 for charity.
We designed the garden for our family
2006 Walsall in Bloom
However, in 2003 we started entering the local annual Walsall in Bloom competition, and for three years came tantalisingly close to winning - "You're just one point off the winner out of a possible 100 points! " we were told with our third try. "We would like to see more flowers", the judges said. "We don't like how you clip your conifers" said one judge before admitting that he'd had to remove some of his own overgrown conifers.
Each year we tried harder and harder and, with our fourth try, finally won the large garden category in 2006 and TV personality: Jenny Bond presented us with our trophy.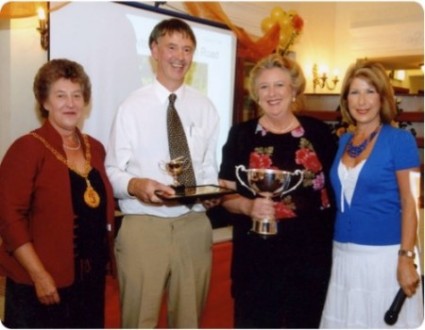 2007 Daily Mail National Garden Competition
The next year, Tony's sister suggested we enter the Daily Mail National Garden Competition.
That July, we were delighted to be one of the 6 finalists and in the August we were flabbergasted to find that we had won, beating 2000 entrants - it was easier than winning the local competition!
One judge described 'Four Seasons' as a "garden like no other".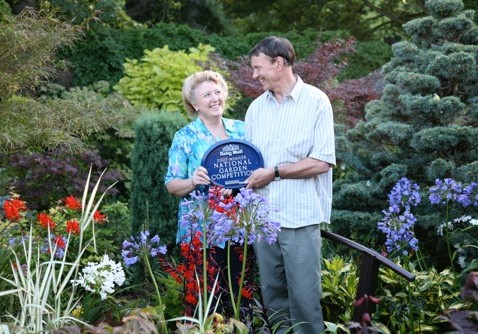 2008 Gardeners' World filming
A researcher for BBC2 Gardeners' World discovered our garden through our flickr website: www.flickr.com/photos/fourseasonsgarden
Filming took place over nine months, resulting in a half-hour special programme about our 'Four Seasons' garden that was broadcast on 14 February 2010, during one of our garden open days.
Realising that our garden was just as interesting in winter as in other seasons, we decided to call our garden 'Four Seasons'.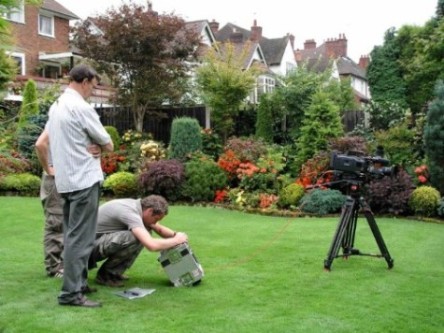 Eight days of filming started in April and went through to December. For the time-lapse shots, it was quite a challenge to place the tripod feet in the exact position each time to show the same views changing through the seasons.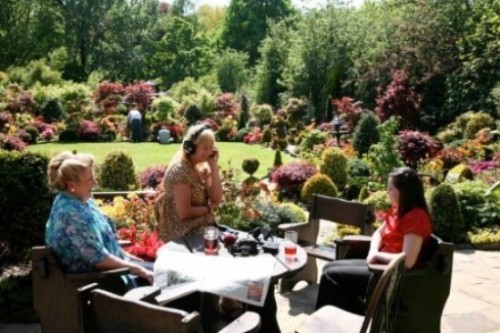 One of our sons was suitably impressed when he called by to find both a BBC film crew and a Radio WM crew in the garden at the same time!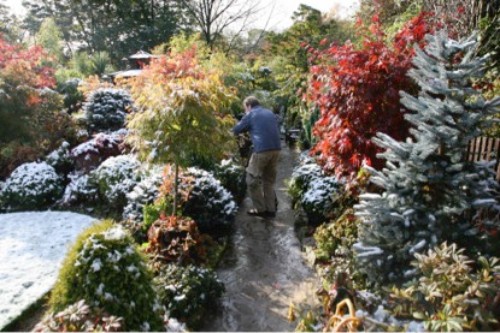 With an overnight temperature of -4C, on 29 October we awoke to one inch of snow! The film crew recorded us removing the containers of begonias from the borders. Fortunately, we avoided any major catastrophe as we teetered precariously on the icy ground carrying heavy pots of frozen, slimy plants!
2010 Garden News 'Overall Gardeners of the Year'
Three years after winning our first national competition, in 2010 we were delighted to win our second: Garden News 'Overall Gardeners of the Year'
It was a busy summer and our youngest daughter's wedding reception was being held in our garden. Fortunately, the lawn withstood the hammering of 200 guests and the judges came just two days after the marquee was removed.
The prize of £100 worth of seeds every year for the rest of our lives poses its own challenges!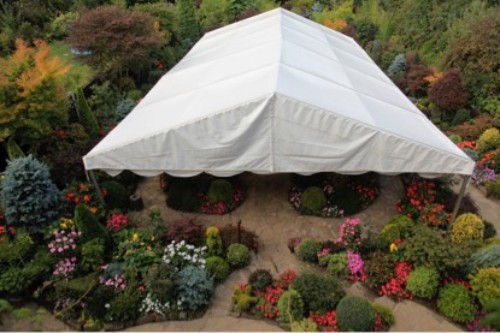 2011 Gardeners Question Time
Presenter Anne Swithinbank said she was going to review her attitude to pruning since our plants were so healthy!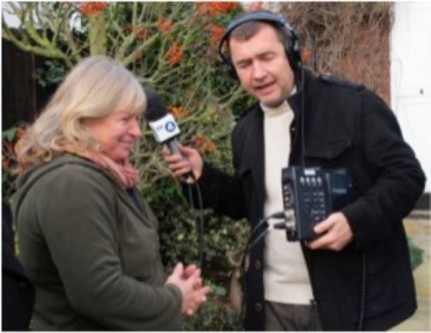 2013 Great British Garden Revival
We were filmed for Series 1, Episode 4 'Trees'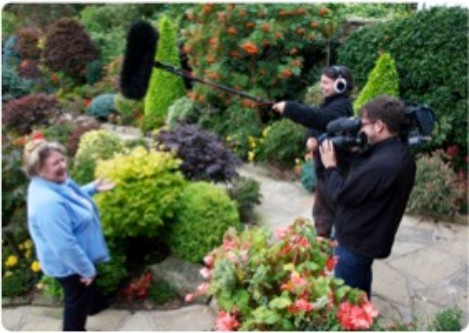 Foreign magazines and websites
Four Seasons garden has featured in numerous magazines around the globe.
It has also been the subject of several blogs and on websites - one describing it as "The most beautiful home gardens in the world!"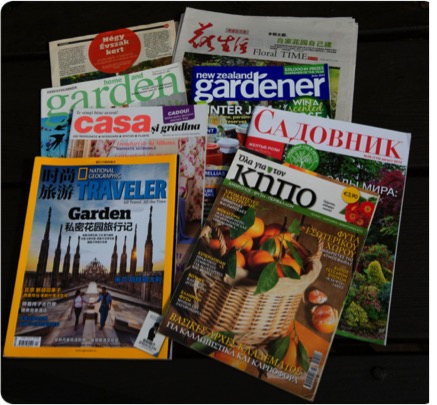 2015 Britain's Best Back Gardens
We were stunned when we were ranked the winner in Alan Titchmarsh's 'The Impossible Garden' category of ITV 'Britain's Best Back Gardens' for having achieved showcase standard throughout the year!
"Achieved a garden that looks dazzling 365 days of the year
"All looks so natural and artless, and yet it is high art
"I haven't seen such a leaf perfect garden


"Key to this garden's four seasons success:
Deft use of evergreens, mixing their shades for maximum effect

Creating gardens within gardens – each with their own moment to shine

Secret weapon - daily dedication



"To have a back yard looking show garden ready, no matter what the weather or season, is truly the definition of impossible, …… and I take my hat off to them!"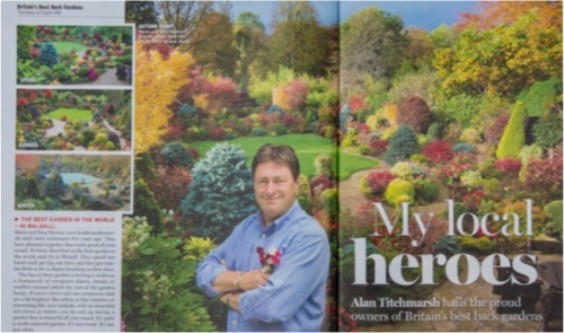 Page Under Construction
.
Garden Rescue
Our daughter posted this on facebook after she'd collected her daughter: "Walked into my parent's kitchen to pick up Joni after work, and found her sitting eating fruit and chatting with Charlie Dimmock. Perfectly normal day in the Newton household!"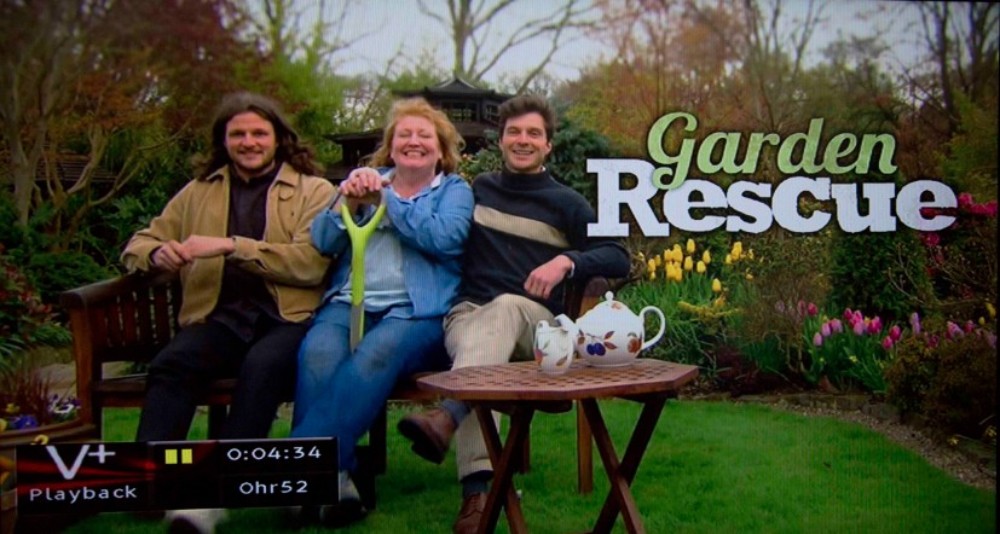 Four Seasons Garden
Sed pede ullamcorper amet ullamcorper primis, nam pretium suspendisse neque, a phasellus sit pulvinar vel integer.
Columns
Sed pede ullamcorper amet ullamcorper primis, nam pretium suspendisse neque, a phasellus sit pulvinar vel integer.
Columns
Sed pede ullamcorper amet ullamcorper primis, nam pretium suspendisse neque, a phasellus sit pulvinar vel integer.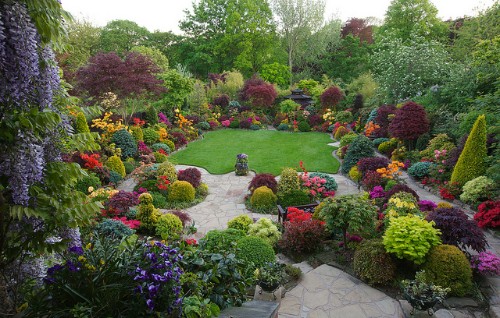 Spring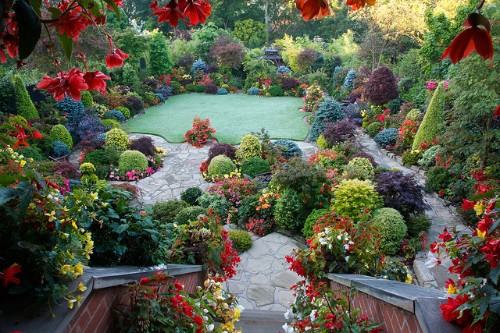 Summer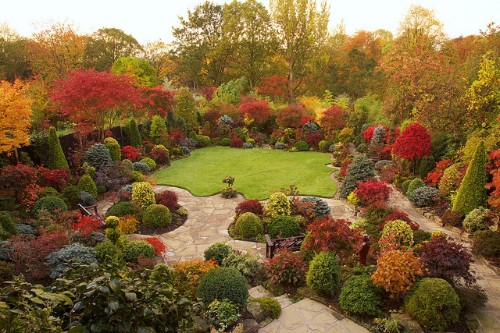 Autumn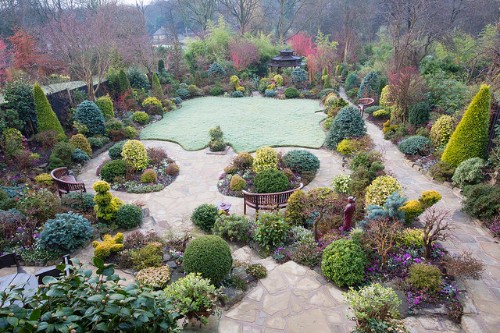 Winter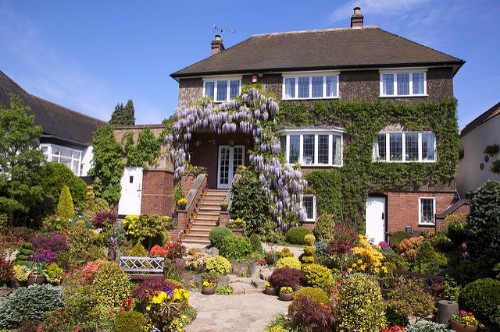 Spring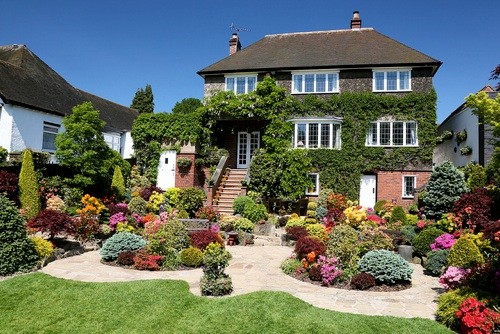 Summer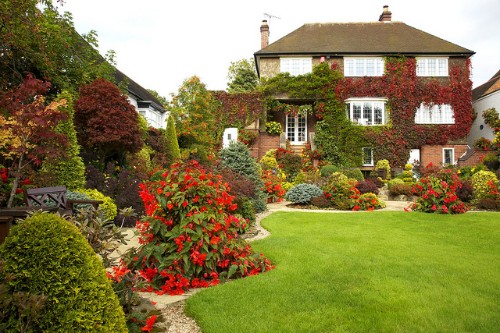 Autumn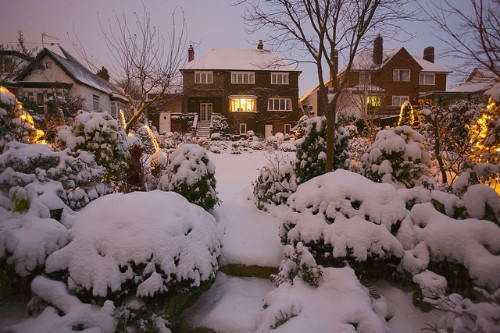 Winter
Middle garden now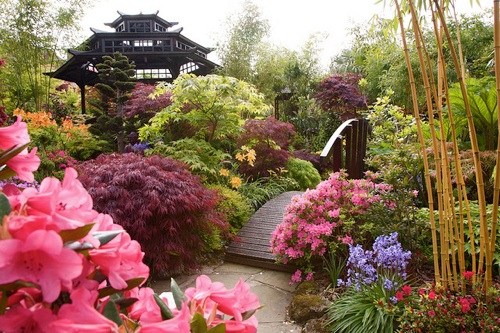 Spring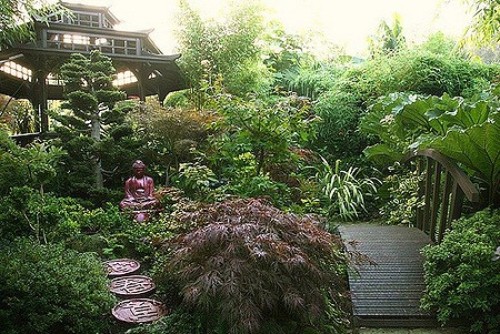 Summer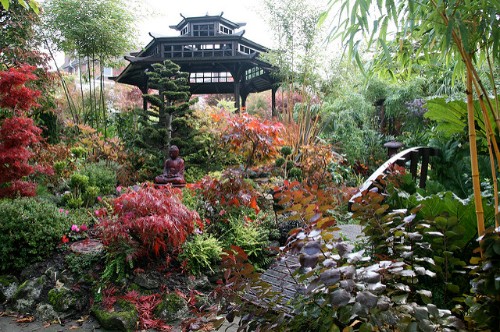 Autumn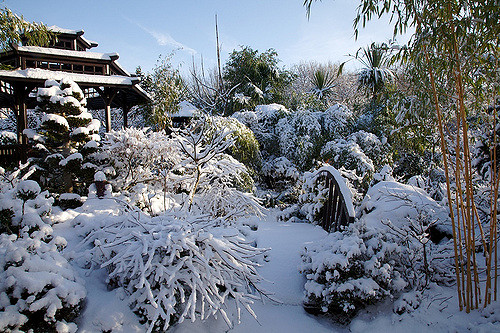 Winter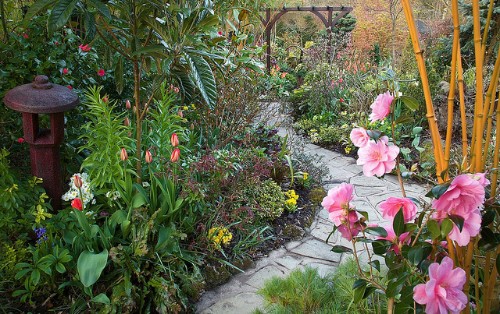 Spring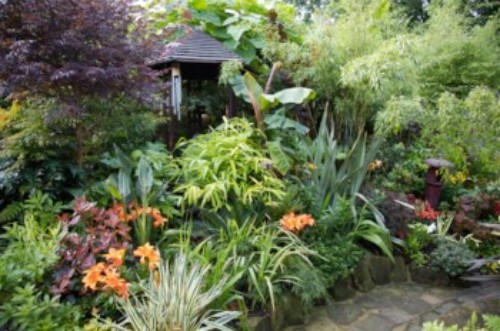 Summer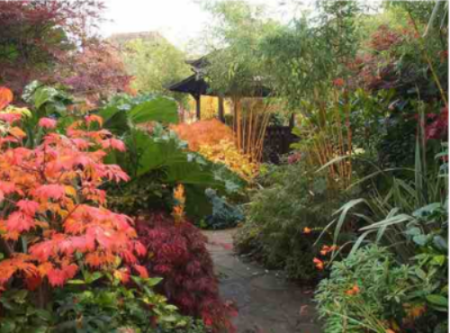 Autumn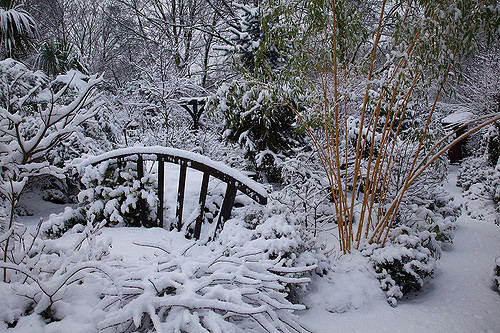 Winter
Lower garden now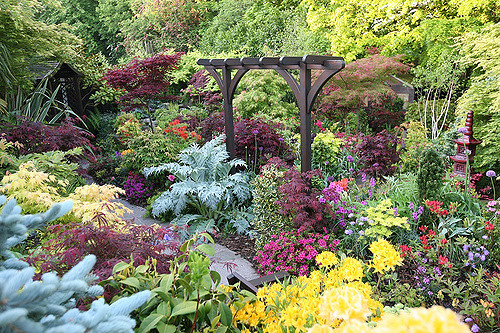 Spring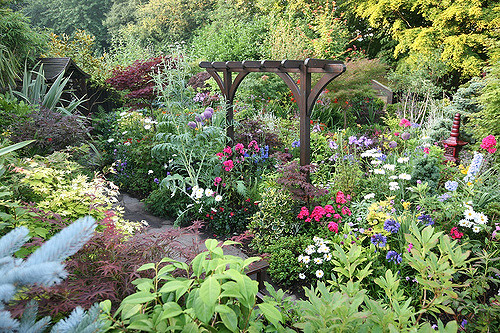 Summer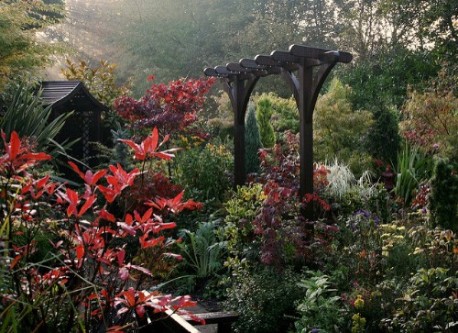 Autumn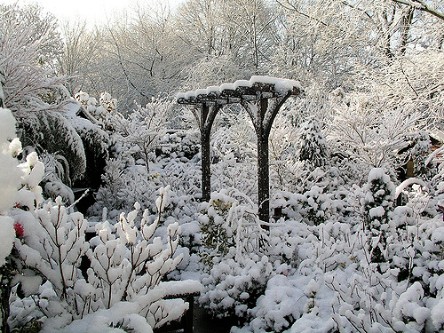 Winter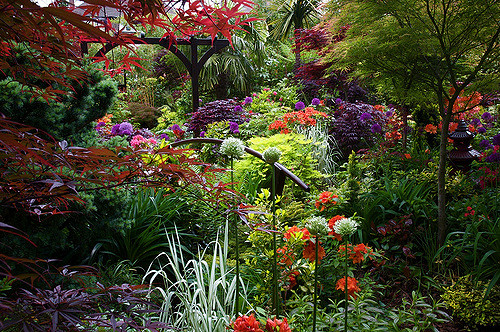 Spring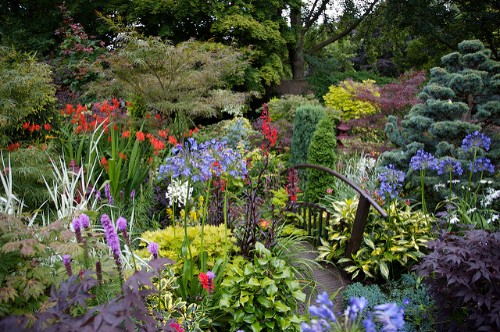 Summer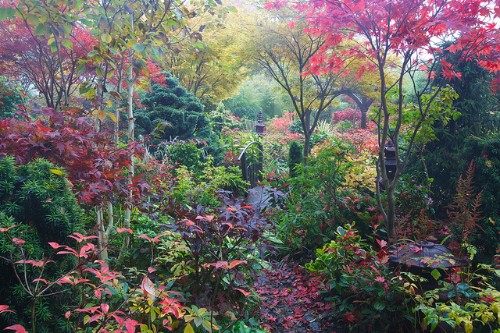 Autumn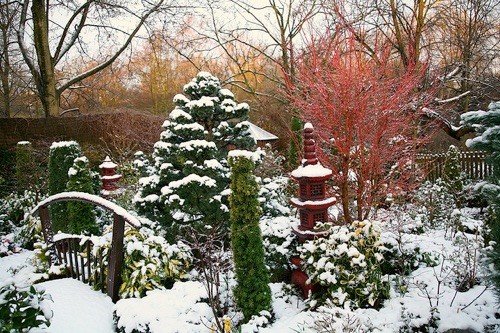 Winter
We wanted to create interest and beauty on every day of the year and, having achieved this, named our garden 'Four Seasons'. We have also created a garden to be thoroughly enjoyed by all our family, including our four very young grandchildren who clearly think it is wonderful. Recent additions of fairy houses in the jungle have made the garden even more magical!
We enjoy sharing our garden during charity open days and our main beneficiary has been the National Garden Scheme. Since 2006 we have raised over £46,500 for charity and welcomed more than 14,000 visitors including people from thirty-nine foreign countries!
Russian landscape designers and Chinese horticulturists have visited the garden, linking it to their visits to the Chelsea Flower Show. Chinese landscape gardening students were intrigued and delighted to visit the garden that had been used as an exemplar in their tutorials in China. A group from Thailand was not disappointed when they investigated the subject of an Internet blog: "Four Seasons Garden - the most beautiful home gardens in the world"!
We love our garden and so, it seems, do others. Entries in our Visitors' Book read:
Just stunning! My photos from last visit didn't do it justice so I came back for a second time just to make sure I hadn't imagined it!

This is a spectacular achievement - a wonderful surprise! We did not expect such a treat

Amazed, inspired - going home to sharpen the secateurs!

The most spectacular we have seen in many years of garden visiting

This garden has made me feel emotional because of its sheer beauty and amazing creativity. A garden that touches the heart. This garden should be on prescription!
© All Rights Reserved
Please do not download our photo images from this website to use for publication or any commercial reason without our permission.

Images may not be copied, reproduced, published or distributed in any medium without the expressed written permission of the copyright holder.