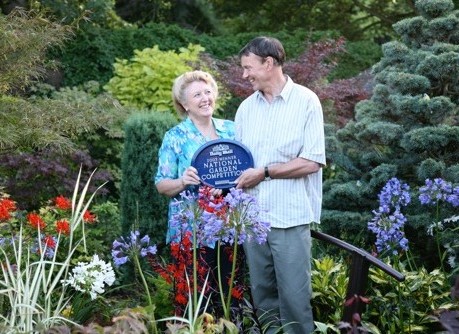 Welcome to our 'Four Seasons' garden website

Never, even in our wildest dreams, did we imagine that a number of years after moving to Walsall our ¼ acre suburban garden would win two national gardening competitions, be featured in several television and radio programmes, be the subject of articles in magazines around the globe and welcome visitors from thirty-nine foreign countries!
Although we have had no horticultural training, and are totally self taught, we believe we have created something very special.
We have re-landscaped and planted our garden to be exciting in all four seasons. The garden is now used and enjoyed by our family and many visitors of all ages.
We have derived immense pleasure from doing this huge project together without outside help. It has been very satisfying to use so many skills, and to have done every task ourselves, despite us both having had full time jobs until retirement in October 2009.
All but one of all the plants in our garden have been planted by us.
We really hope you will share some of the enjoyment, drama and fun we have had in creating our garden and photographing it throughout the seasons, and that
the images convey some of the pleasures our garden has given to our family, friends and visitors.
Marie and Tony Newton

email: fourseasonsgarden@btinternet.com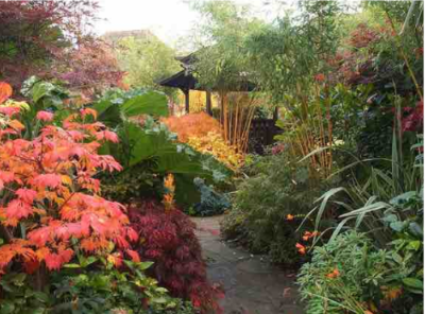 During the years 2006-2019 we very much enjoyed sharing our garden during charity open days. Since 2006 we have welcomed more than 15,706 visitors and raised over £52,498 for charities. Our main beneficiary has been the National Garden Scheme, which supports nursing charities.
Please note:
We released this new, responsive, version of our website in September 2019.
We apologise that some pages are not fully functioning at this stage because they are
still under construction
. Our ongoing work continues to develop and complete these pages as soon as possible.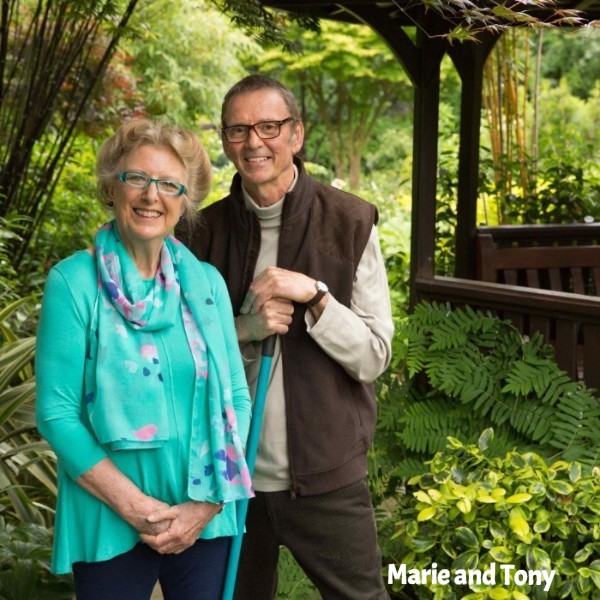 National Garden Scheme
We have been a member of the
National Garden Scheme

(ngs)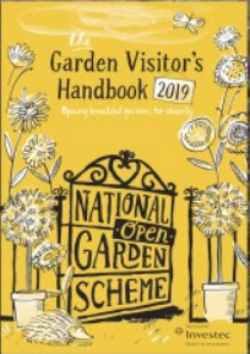 Summary of our 'Four Seasons' garden achievements:
2006
Winner Walsall in Bloom large rear garden category
2007
Winner of the Daily Mail National Garden Competition
2010
Winner 'Overall Gardener of the Year' Garden News National Competition
BBC2 Gardeners' World half-hour television 'special', showing our garden in all four seasons
Featured in magazines in China 'Floral Time' and Holland 'Home and Garden'
2011
Radio 4 Gardeners' Question Time feature
In one day, featured in Daily Mail, Express, Sun, Mirror and Telegraph
Romanian magazine 'Adevarul'
BBC News photo gallery website "In pictures: Spectacular autumn colours in Walsall garden"
2012
Featured in Garden Answers and National Geographic Traveler (China) magazine
2013
BBC Two Great British Garden Revival, trees episode.
Featured in Garden News and also magazines in Greece, Romania and New Zealand
2014
In one day, featured in Daily Mail, Times and Guardian.
Featured in Russian magazine
2015
6 January, ITV "Britain's Best Back Gardens". Ranked by Alan Titchmarsh as the winner of the TV episode: Impossible Gardens, by creating a showcase standard garden....... whatever the weather or season!
Featured in the Times, Guardian, Mail Online, BBC1 Weather, BT Homepage, Radio Times, Aesculapius

2016
Featured in Period Living and The English Garden
Included as an inspirational garden in the introduction sequence of every episode of Charlie Dimmock's Garden Rescue TV series 1, 2 and 3

2017
Chosen as one of the Creative Black Country 100 Masters
Featured as a show garden in Charlie Dimmock's Garden Rescue TV series, episode 21 of series 2
Featured in The English Garden, Period Living, RHS The Garden, Garden Answers
Groei and Bloei (Netherlands), Home and Garden (Netherlands), Garten Flora (Germany), National Wildlife Magazine Garden for Wildlife Book (USA)
2018
Autumn garden featured in RHS The Garden magazine (October) and Garden Answers magazine (November)
In one day in October, featured in Guardian, i, Daily Mirror and on 14 newspaper websites and also newspaper publications around the UK. Also on BBC and BT websites
ITV Central News Weather broadcast from garden
2019
Featured in The Guardian in January
Featured on Channel 5 News, Birmingham TV, ITV Central News, drone footage x3, Radio WM, Daily Express (also teased on p1), Daily Mail, Guardian (double page), Mirror, Birmingham Mail, also Sun online, Daily Mail online, the i online, UKNews.Yahoo.com, BBC News: Week in Pictures: 19 - 25 October 2019 "A selection of striking news photographs taken around the world this week".
During our two open garden weekends in May and October we welcomed 1,520 visitors and raised £6,041 for charity.
Visitor numbers since 2006 have now reached over 15,706 people from 41 countries. Amount raised for charity more than £52,498.
The total number of views of our garden photos on Flickr over the last 11 years exceed 15 million www.flickr.com/photos/fourseasonsgarden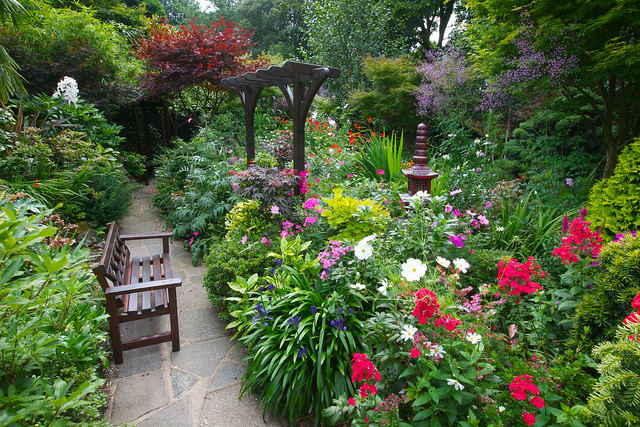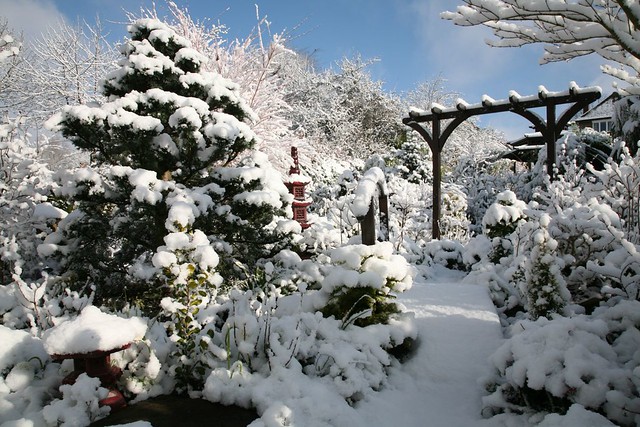 © All Rights Reserved
Please do not download our photo images from this website to use for publication or any commercial reason without our permission.

Images may not be copied, reproduced, published or distributed in any medium without the expressed written permission of the copyright holder.