Daily Mail Competition 2007

After finally winning Walsall in Bloom in 2006, the next year, Tony's sister suggested we enter the Daily Mail National Garden Competition.
That July, we were delighted to be one of the 6 finalists and at the end of August we were absolutely stunned and honoured to be selected as the Winners of the 2007 Daily Mail National Garden Competition.
We were flabbergasted to find that we had won, beating 2000 entrants - it was easier than winning the local competition! One judge described 'Four Seasons' as a "garden like no other".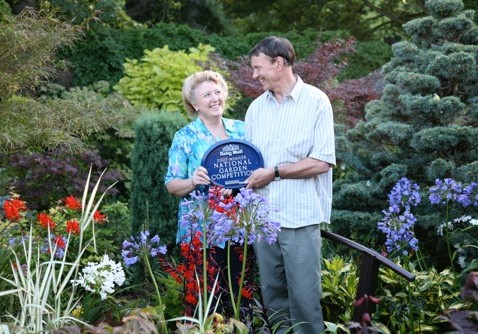 2007 was the 15th year of the Daily Mail competition, the largest amateur gardening event in the country. Applicants needed to send in six photographs and a plan of the garden layout, together with a three page application form. There were 2,000 entrants by the closing date for applications on 20 May.
On 22nd May we received a phone call from the Daily Mail. Unbelievable news! Our garden had been selected to be amongst the final twelve and the judges would be visiting us on 31st May.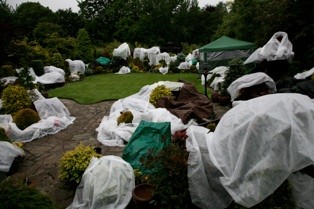 Frost!
After many wet weeks without frost, on 29 May we had a horrendous hailstorm and then we had a sickening feeling as the air temperature plummeted to below freezing later that night. We worked until 1am covering acers and tiered flower baskets with fleece and setting up garden umbrellas and heaters amongst the gunera and bananas!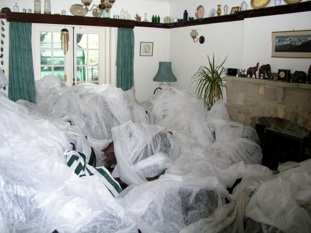 Drying the fleece!
By the next day the new leaves of the paulownia, which we hadn't protected, were scorched. This meant that all that emergency work for the other plants had been worth it - phew!
However, it did take us two weeks to dry out the fleece in the lounge but this was a small price to pay!
First judging in May

We were visited on 31st May by Hamish Webb and Tim Sharples.
Later that day we heard that we had been chosen as one of the six finalists.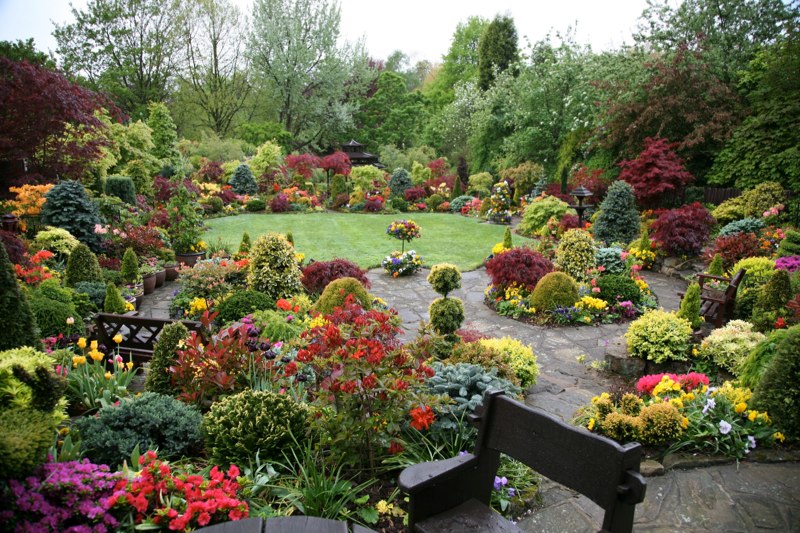 Upper garden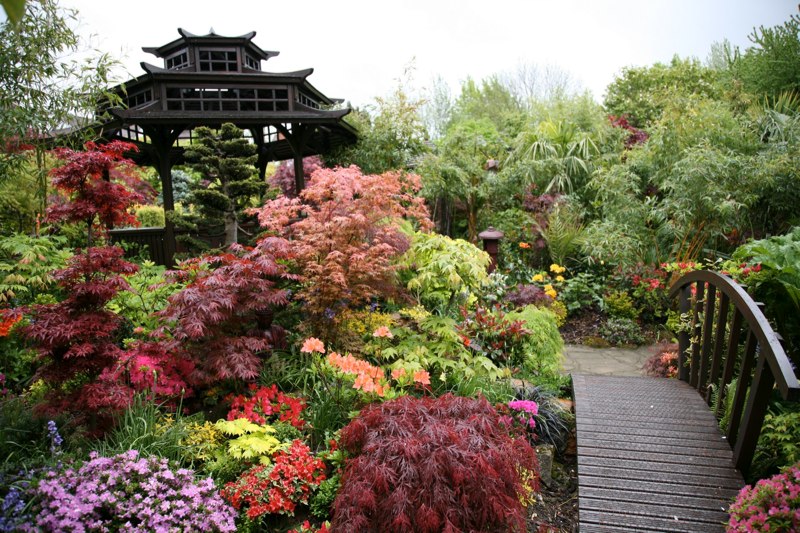 Middle garden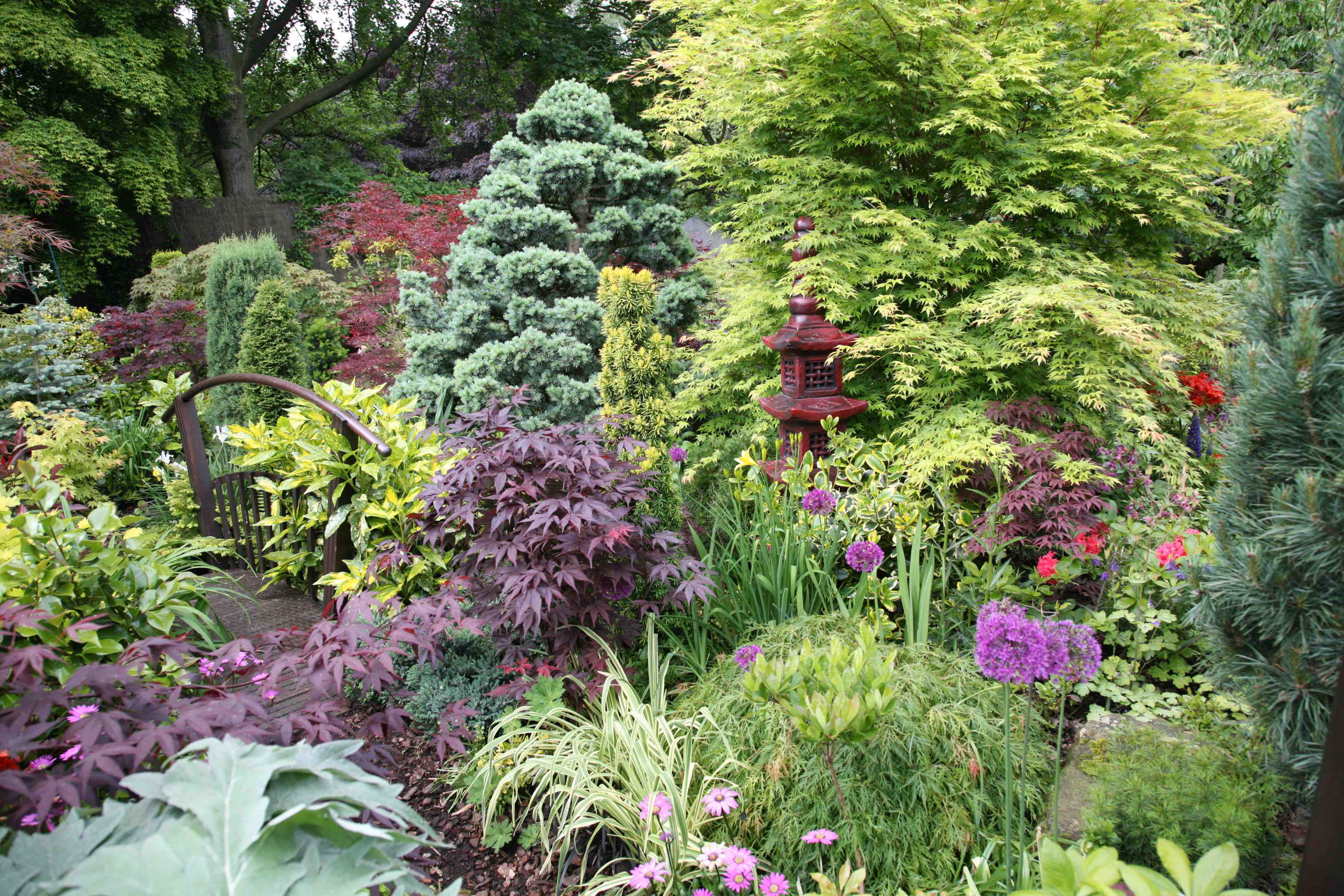 Middle garden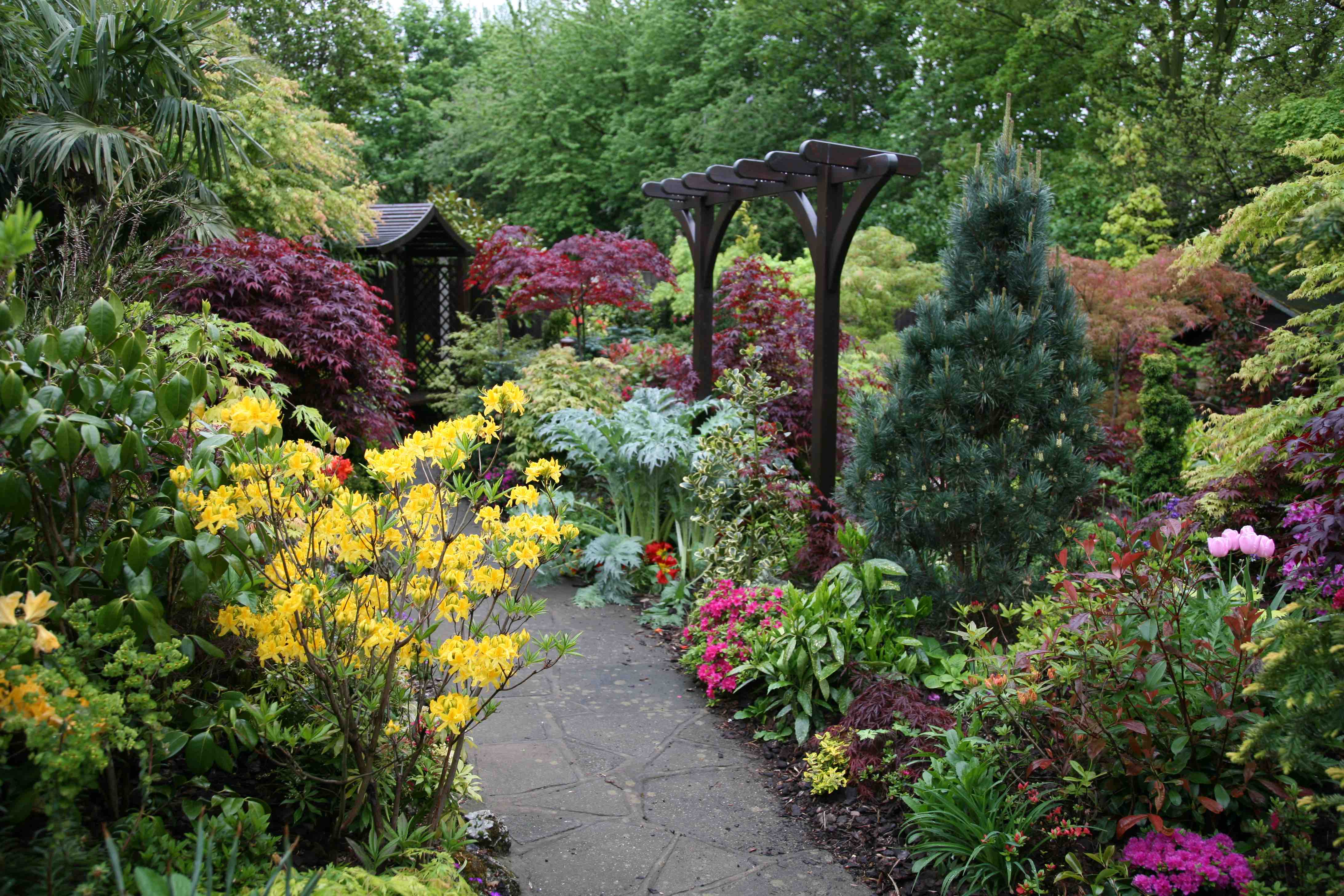 Lower garden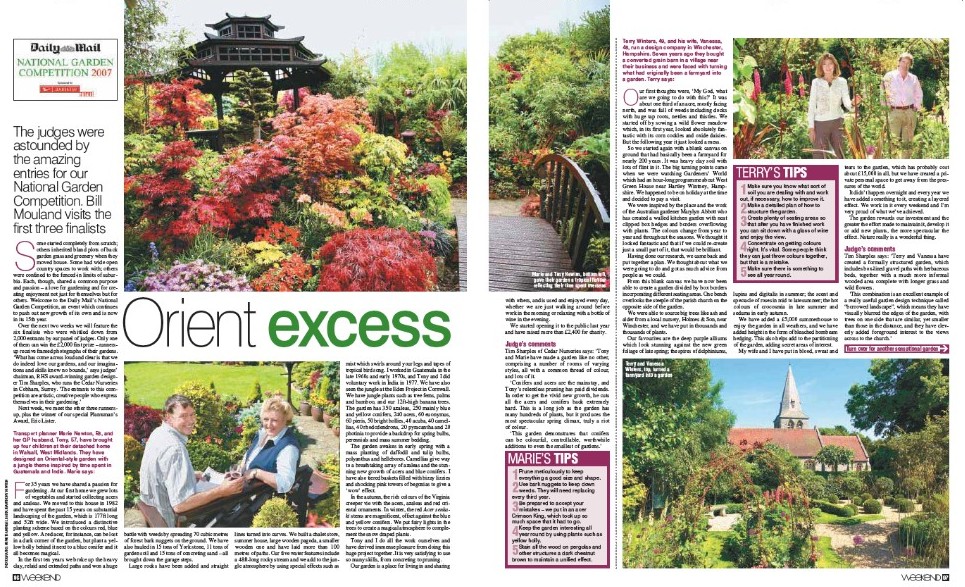 This article, featuring some of the finalists, appeared in the Daily Mail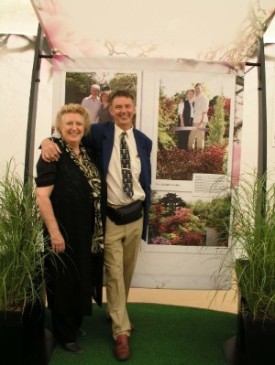 Hampton Court Champagne Reception
On 7 July we attended a champagne reception at Hampton Court with the other finalists.

Judges comments:
"Tony and Marie Newton's garden, in the West Midlands, is on a slightly sloping sloping sunny site. They have made a garden like no other. It is comprised of a number of rooms of varying styles all with a common thread of colour, and lots of it. The garden is based on a triad of colours: blue, red and yellow.
Conifers and Acers are the main stay of the garden. The garden is only made possible because of Tony's relentless pruning. In order to get the vivid new growth Tony cuts all the Acers and conifers back extremely hard. This is a long job as the garden has many hundreds of plants but it produces the most spectacular spring climax, truly a riot of colour but from hardy plants and with only a helping hand from bedding.
This garden demonstrates that conifers can be colourful, controllable, worthwhile additions to even the smallest of gardens."
Tim Sharples, Head Judge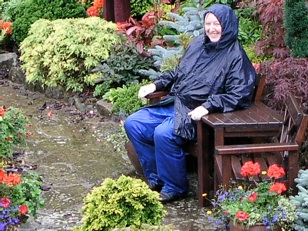 Rain!
June 2007 in the UK was the wettest in 150 years and then Walsall had 3.5 inches of rain on 20th July! We waded on and got used to living and eating outside in the rain!
Final judging in July

Three judges came in July: Mary Payne, Hamish Webb and Tim Sharples.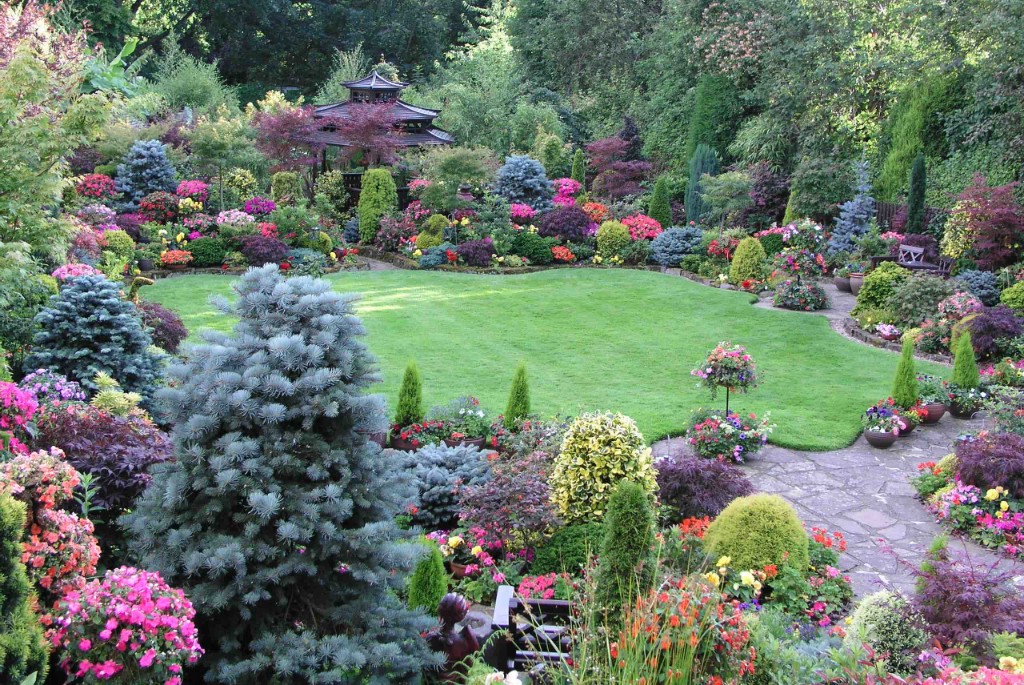 Upper garden
Upper garden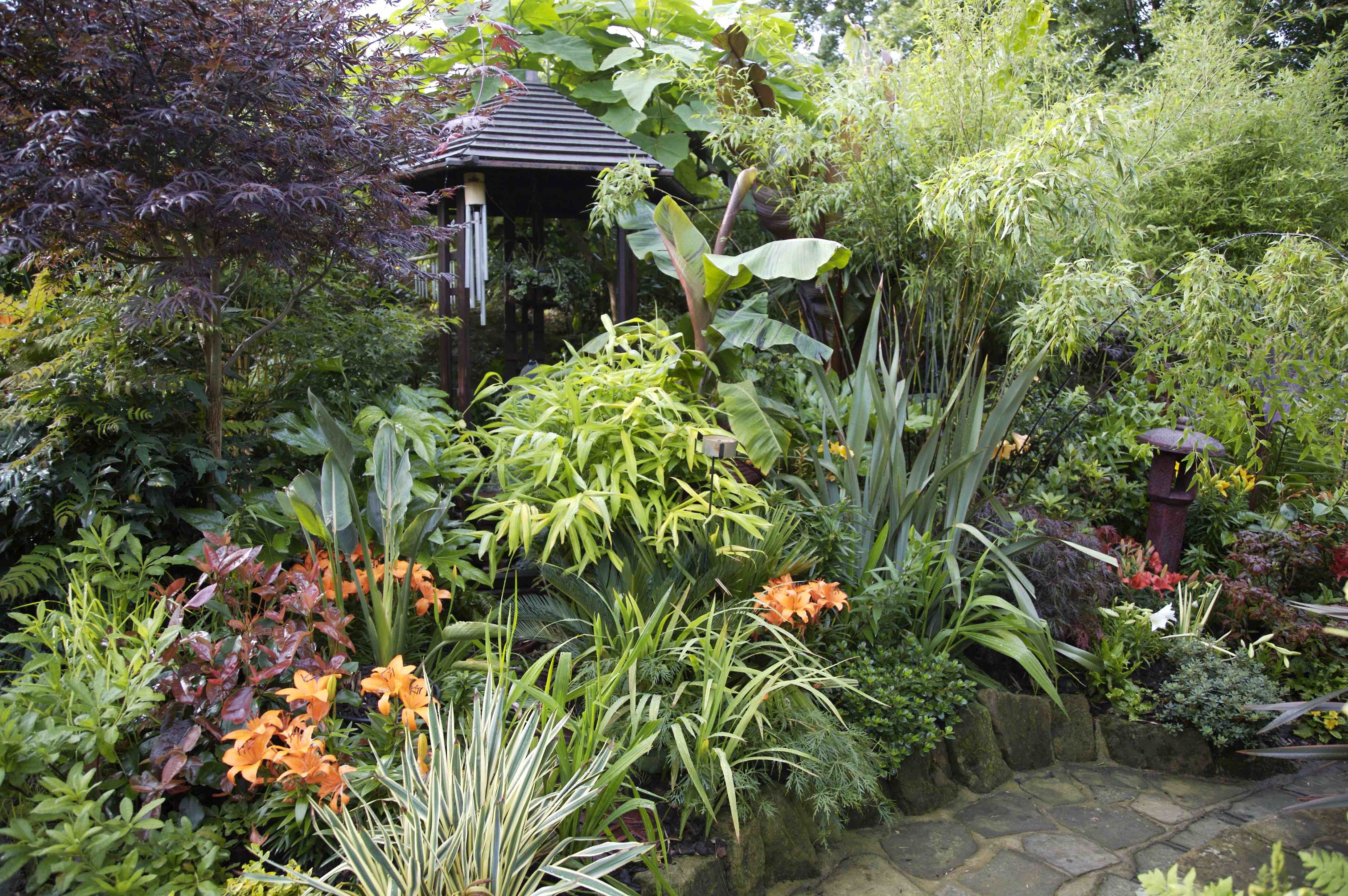 Middle garden
Middle garden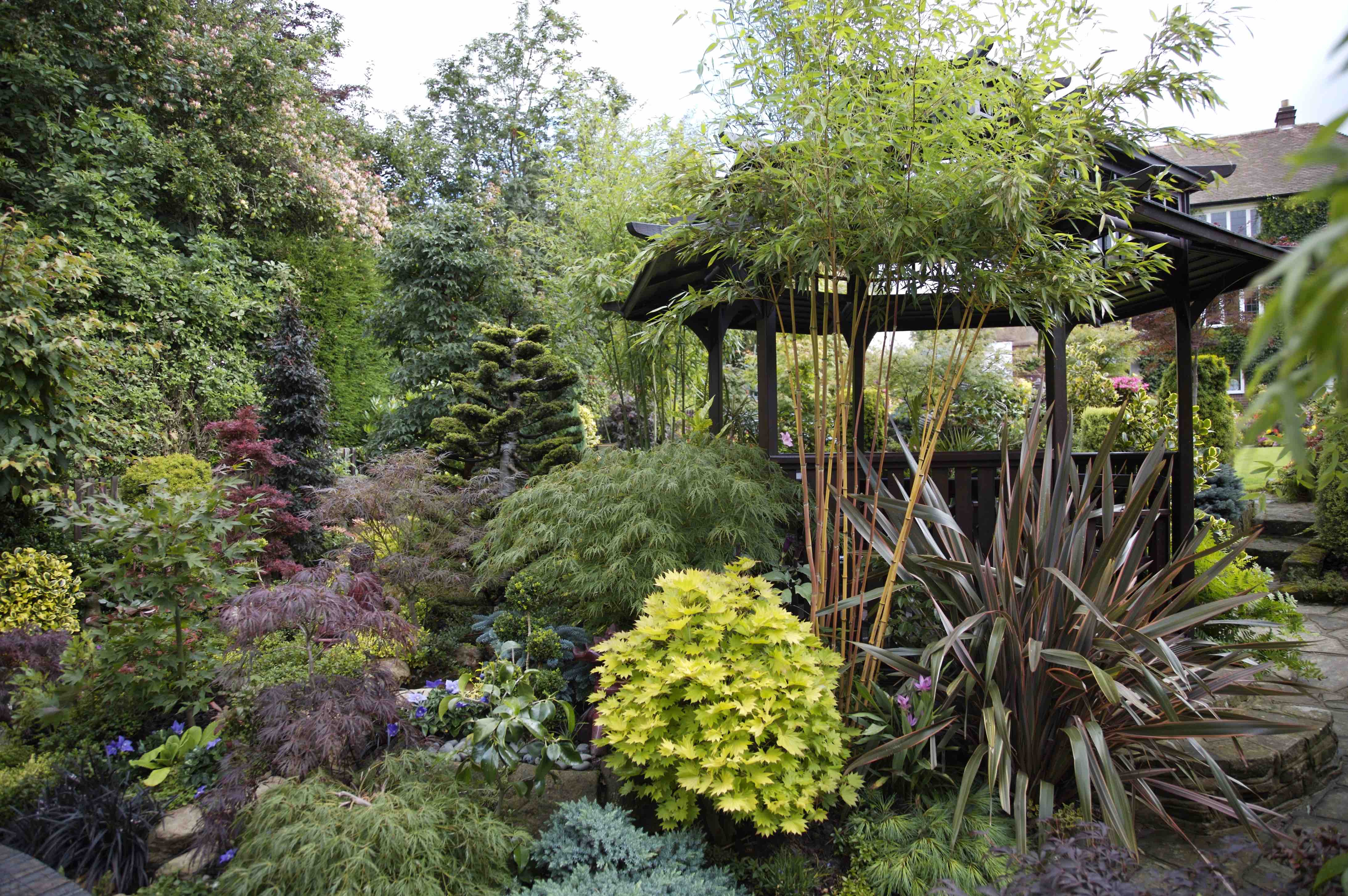 Pagoda
Pagoda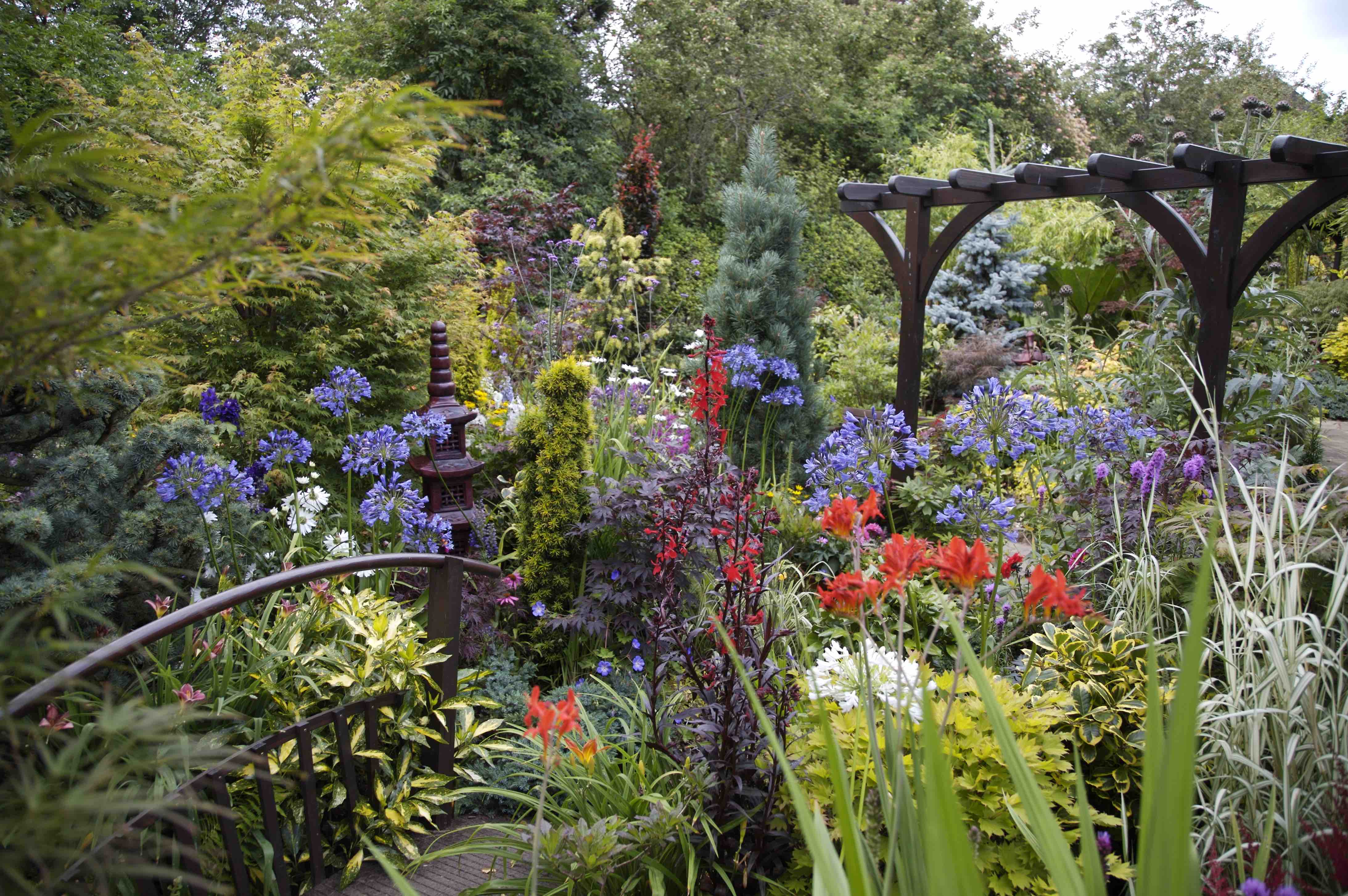 Lower garden
Lower garden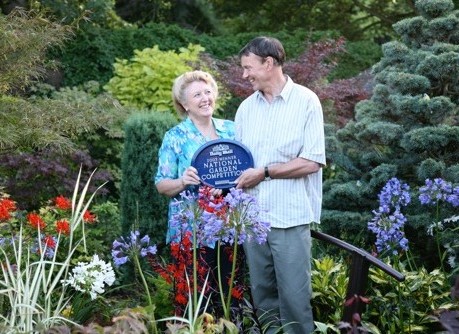 To our surprise and delight, we were declared Winners of the Daily Mail National Garden Competition 2007!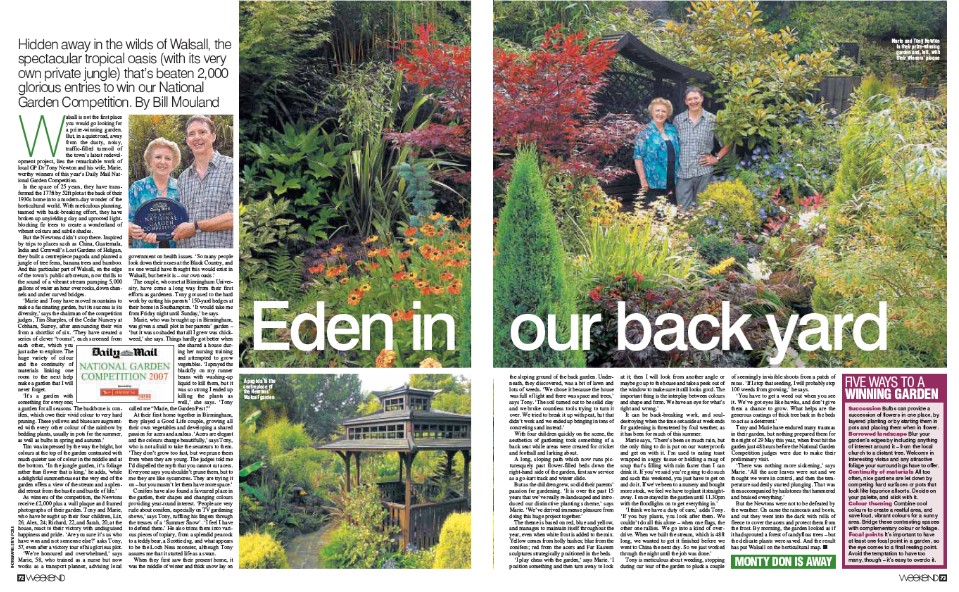 © All Rights Reserved
Please do not download our photo images from this website to use for publication or any commercial reason without our permission.

Images may not be copied, reproduced, published or distributed in any medium without the expressed written permission of the copyright holder.